#div-1 {  position:relative; }
CSS Box Model
When you specify the width and height properties of an element with CSS, you are just setting the width and height of the content area. To know the full size of the element, you must also add the padding, border and margin.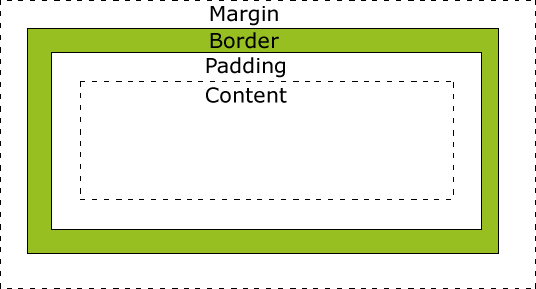 IE includes padding and border in the width, when the width property is set,
unless a DOCTYPE is declared
.


<!DOCTYPE html PUBLIC "-//W3C//DTD XHTML 1.0 Transitional//EN" "http://www.w3.org/TR/xhtml1/DTD/xhtml1-transitional.dtd">
<html>
</html>

-----------------------------------

Positioning
Static
Fixed - relative to the browser
Relative - relative to its normal position
Absolute - relative to the first parent element that has a position other than static.


With CSS, we can show just the part of the image we need.